Recently, The New York Wine & Grape Foundation and The Porto Protocol Foundation partnered in hosting four panel discussions as a part of Climate Week NYC.
Climate Week NYC 2023 is a large annual climate event bringing together some 400 events and activities across the city of New York making it the perfect occasion to spotlight the wine industry's place in a climatically uncertain future.  
The first Climate Talk was hosted by our very Kenn Pogash, representing the Porto Protocol. Panelists included…
Mellissa Saunders, Master of Wine, Wine Queen, Founder of Communal Brands, a producer, importer, distributor, and innovator of eco-conscious wines.  
Bruce Schneider of the Gotham Project Gotham which offers wine wines on tap in 100% reusable stainless steel kegs, effectively eliminating more than 6 million wine bottles from the waste stream. 
Michael Cook of Lieb Cellars a winery on the North Fork of Long Island. Bridge Lane is the canned wine label of Lieb Cellars. 
Our host, panelists and guests in attendance "unpacked" the topic of packaging & distribution in the wine industry, and discussed the challenges, solutions, and consumers' perception towards minimizing wine's carbon footprint. Through the rain and grey day our host and panelists discussed a variety of topics regarding the details of wine in alternative forms of packaging. Accompanied by tasting of wines leading the way in sustainable production. Communal Brands showcased their portfolio of wine producers that are opting to package their wine in bag-in-box. 
Many producers' wines that were poured at the event are members of The Porto Protocol. Community involvement and organized action through partnership is one of our main missions. The tasting provided tangible evidence that quality wine can in fact be packaged in an alternative way. In the past, boxed wine been associated as low-quality wine, usually stocked in the far corner of the wine shop or bottom shelf of the grocery store. However, this event's purpose was to display wines on the market that are the opposite of stereotypical low-quality wine.  
Fiasco, red wine served from bag-in-box, produced by Cantina Salcheto
Our Members involved
Communal Brands, leading member of Porto Protocol, and founded by Melissa S
aunders, who is a part of our Expert Panel. 
Cantina Salcheto, an organic winery in Montepulciano produces organic table wine packaged bag-in-box called Fiasco. Michele Manelli, CEO and Founder of Salcheto is a member of Porto Protocol's Expert Panel
Cousins's is a wine project by Melissa Saunders and Diana Snowden-Seysses which aims to educate consumers about a standardized bottle of wine meant for a reusable bottle scheme. Diana Snowden-Seysses is a member of our Global Steering Committee and an active voice in the Porto Protocol community. 
Cantina Gocchia produces bianco, rosato and rosso wine packaged in a paper bottle.  
Gotham Project, a panelist at the event is also a member of The Porto Protocol.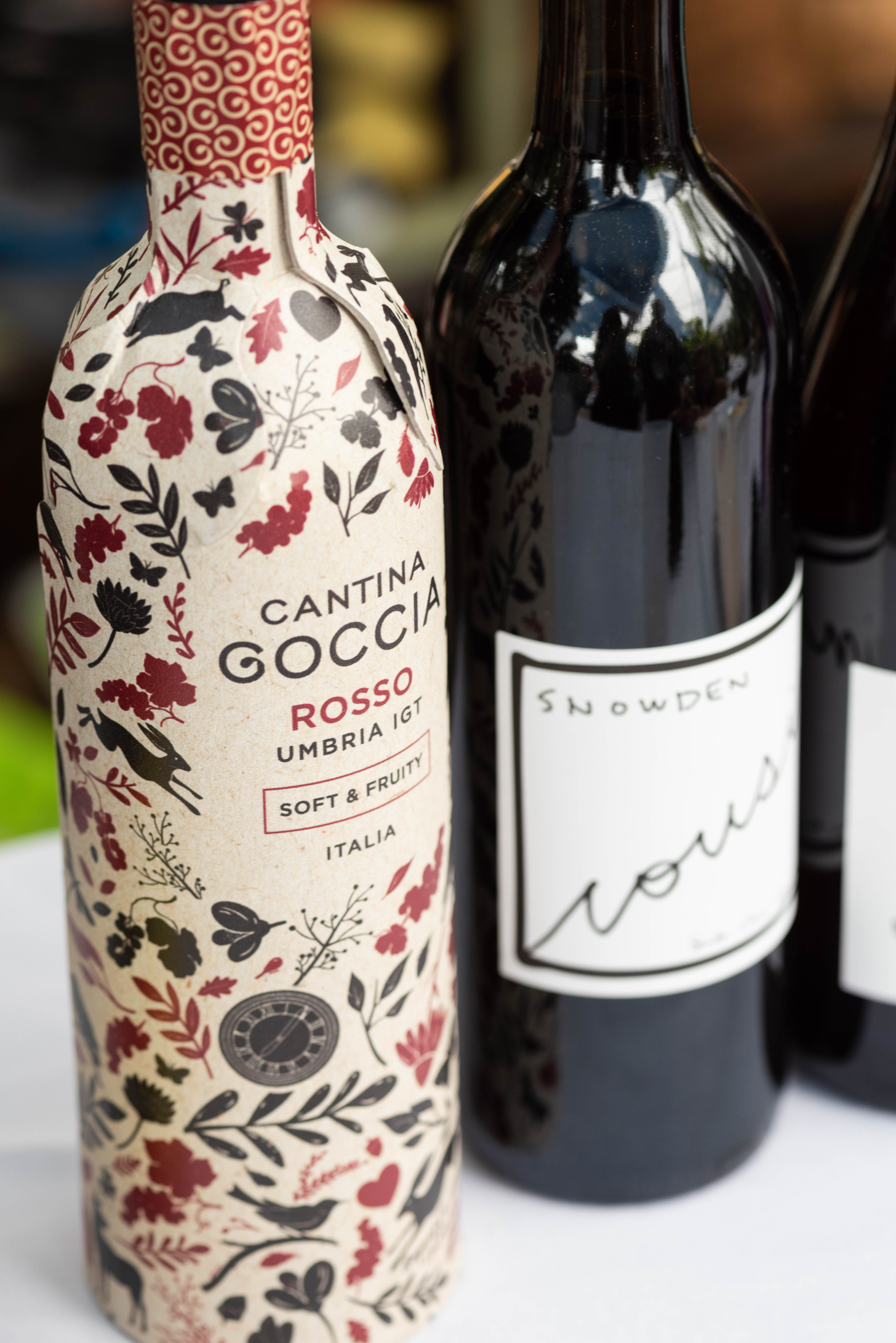 Each member has submitted unique solutions and resources for our wine community. All of which can be found in the Resource Library. 
Additional Resources from our Members
Climate Talk: Sustainability and Profitability – Melissa Saunders 
Climate Talk: Waste Management and Circularity – Michele Manelli – Salcheto 
Climate Talk: Climate in a Bottle – Gotham Project 
Solution – Good Wine in Alternative Packaging – Cantina Goccia 
Reimagining Box Wine for the Sake of the Planet by Melissa Saunders MW 
News written by Tana Schwarz