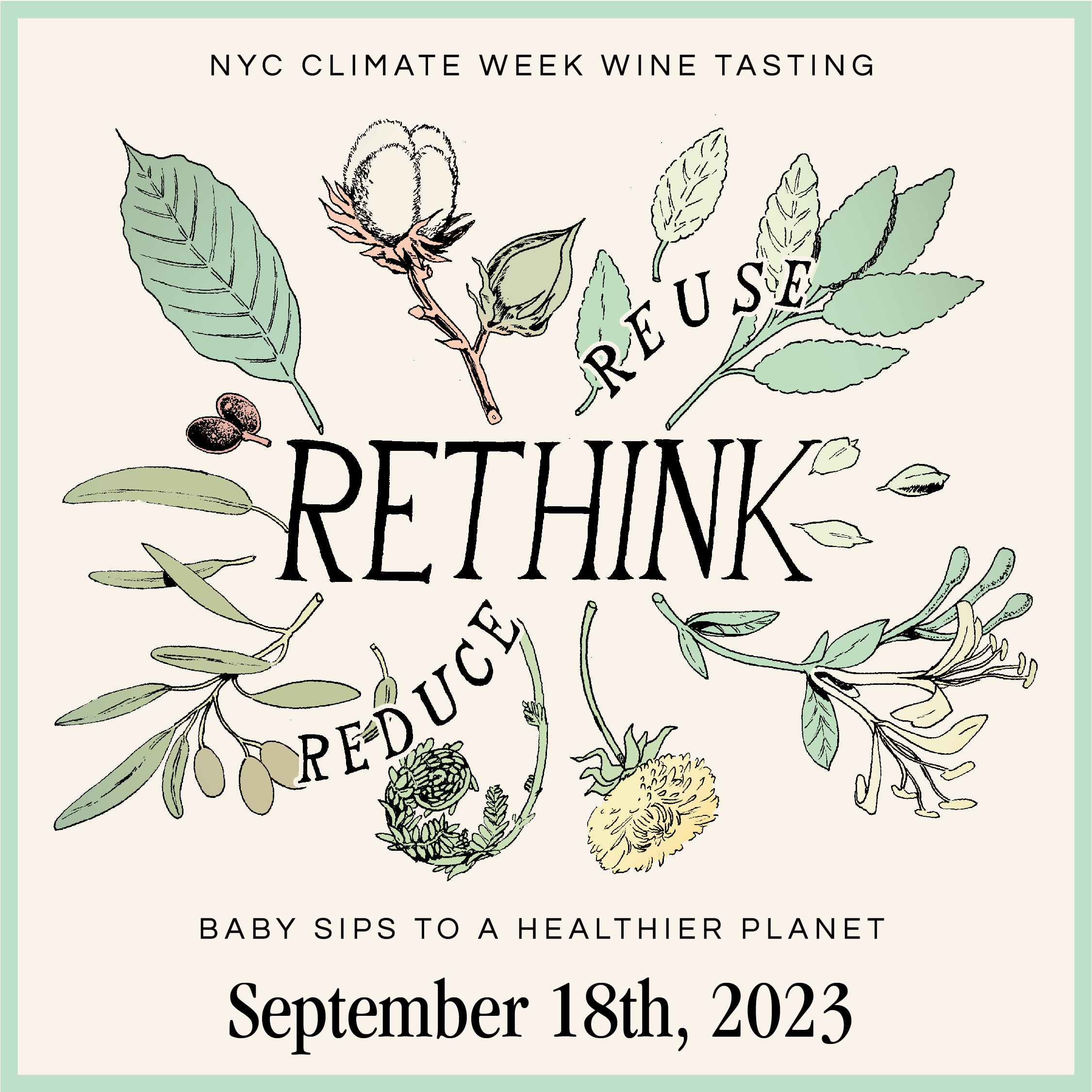 Reduce, Reuse, RETHINK
REGISTRATION: to attend the event kindly send email to rsvp@drinkjuliet.com
Reduce, Reuse, RETHINK aims to reframe the current paradigm by raising awareness for the environmental impact of single use glass bottles. This one-day event will comprise a series of experiences aimed at addressing ways to mitigate wine's biggest carbon footprint, the glass bottle. During this time together we hope you will think about the very real possibility that we are not going to recycle our way out of this climate crisis. We must move away from single use and towards materials and solutions that close the loop, contribute to a circular model and savings in natural resources.
A Climate Talk hosted by The Porto Protocol Foundation will be informative, educational and attempt to clarify common misconceptions about the package holding your wine.
Together we will encourage our audience to rethink tradition when it comes to wine packaging and work to elevate the perception of alternatives to single use glass Two tastings will also occur, targeting trade and consumers, showing that great wine can be packed in other containers with a much lower negative impact on our environment now and for the future.